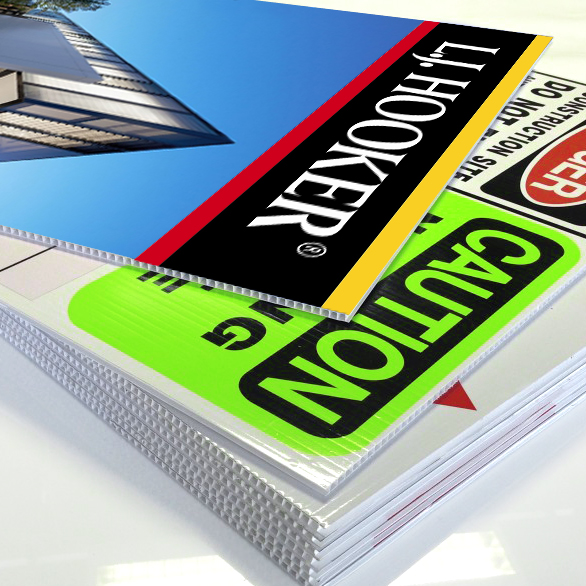 - Sale stands in retail environments
- UV stabilized for Indoor and Outdoor applications
- Both side corona treaded surface to provide affinity with printing inks
- Superior to and more economical than other imported boards and Foam PVC.
- Tough, lightweight, waterproof and with its weathering ability makes it the ideal choice.
- Die Cut and Folded and allows for premium paint image to further highlight
- Weatherproof durable, with a high rigidity to weight ratio
- Widely used for printing of advertising material for both indoor and outdoor displays.
- Non acidic and will not dent, crush, or delaminate under rough handling.
Ideal for mounting, digital images, photos and pictures, as a backing board for vinyl lettering, sign writing and screen printing.
Corrugated Plastic Sign is specially developed to meet the needs of the print sector for screen, flexo, inkjet and flat bed digital printing and laminating.