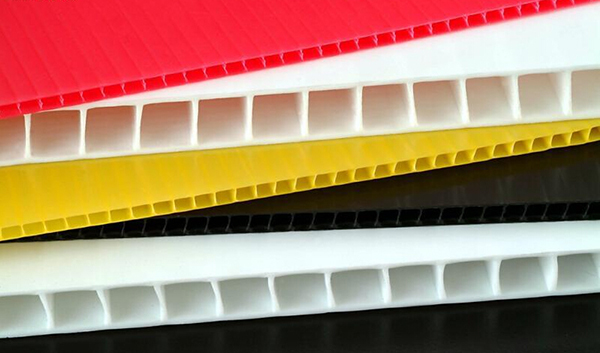 Corrugated Plastic Sheet is often referred to as Corflute, Correx, Coroplast, fluted pp board, twin-wall corrugated Sheet, extruded polypropylene board. It is mainly manufactured from a high impact co-polymer polypropylene (PP) or polyethylene (PE) resin, which can be recycling, washable and reusable etc.
- High impact protection
- Chemical resistant and water-proof
- Can be re-used
- Light weight and easy to handle
- Competitive pricing backed up with guarantee - Branded and manufactured in the China for consistant quality
- Can be easily cut to any shape, bent around surfaces etc
- Available in standard or fire retardant to grade.
- Available in Ultraviolet treatment and Anti-aging
- Available in Corona treatment

Corrugated Twin-wall Polypropylene Sheet for conversion into signage, packaging, display, surface protection and a multitude of other Industrial applications